Our heaters are WORLD WIDE
Custom Search "free shipping" for every bird lover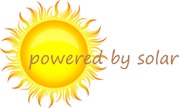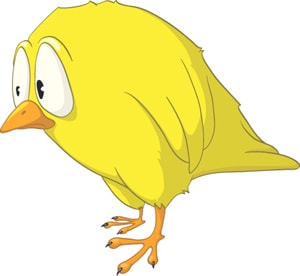 3 methods of warming small birds
but! 50% off ends SOON
A birds cage with built in heating can have serious health & safety issues

It's difficult to clean your bird cage if it has electrical wiring inside the pets cage.

There are no methods of checking the quality and condition of the heaters wiring.

The birds cage will require upgrading long before the pet heater stops functioning.





Bird cage heaters



are the perfect solution.
The removable bird cage heater will easily outlast bird cage upgrades.
It is cheaper to replace an obsolete cage and re-use your cage heater.


Inspecting the condition and safety of the birds cage heater is simple. Our partners also offer
A quick glance will ensure the small cage heater is safe for your bird. free shipping & discounts


Keeping cages clean is a constant choir. Birds always shed feathers.
Removing the bird cage heater will simplify and reduce cleaning time.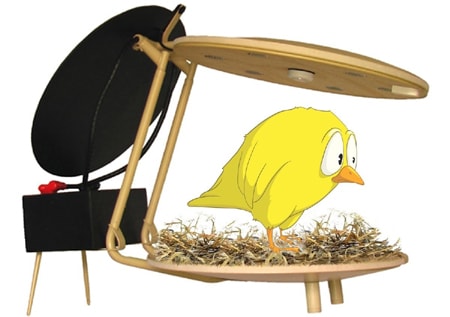 WARMING A BIRDS CAGE


is easy with our small weather proof heater
Wet weather will not compromise your birds safety.
The heater can operate on batteries, small transformer or solar energy &amp are
TOUCH SAFE. Warm the resting area of your small pets with confidence.
Bird cage heaters will warm your birds cage without creating hot spots.
PLACED UNDER FLOOR OR LEFT EXPOSED THE SMALL CAGE HEATER
PROVIDES COMFORT &amp WARMTH. TEMPERATURES ARE CONTROLLED
AUTOMATICALLY. THERMOSTATS MAINTAIN SAFE LEVELS OF HEAT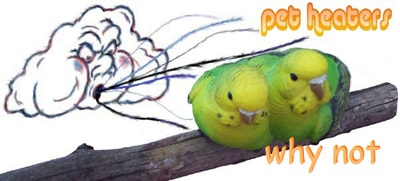 SOLAR bird house heater
A small bird heater powered by "solar energy"
Now you can keep birds warm in any location with our bird house heater.
No mains power is required to operate the bird heater
Simply face the solar panel towards the direction that has the most sunshine.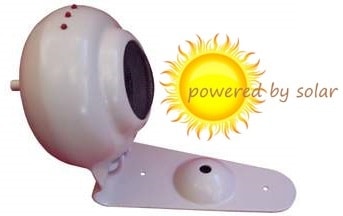 Electricity generated by the heaters solar panel flows to the battery
producing free power for the touch safe solar bird heater




Bird solar heaters automatically start
from energy stored in the battery
plus
Solar energy that provides you with free power

A thermostat regulating the solar heaters warmth

The bird heater has double insulation for protection

Battery power connects when there is no sun energy

Bird solar heater operate on a safe low voltage supply
Solar bird house heaters are weather proofed
&amp fully automatic
A sensor detects when your bird is in close proximity to the solar heater and automatically activates the heating or cooling cycle.
Bird House solar heaters require no tools or skill to fit. All fittings are supplied with easy to follow instructions.


Bird house solar heaters can also cool your bird in summer


The small birdhouse solar heater has a whisper quiet fan that is ideal for keeping your bird cool on hot days.
Filters that scrub cool air clean are fitted onto a solar powered fan to prevent feathers being blown around your birds home.
TO OPERATE OUR Clean Air Solar Fan SIMPLY CLICK A SMALL BUTTON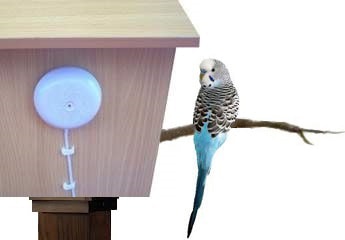 keeping your birds home warm


with our temperature regulated solar heater



Setting for the bird friendly heater cannot be accidentally altered.
Thermostats automatically control the small heaters temperatures
Electrical power leads are safely located outside your birds home.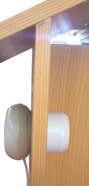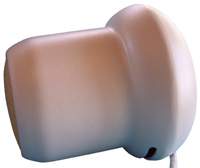 There are no sharp edges that can hurt birds

The battery / solar heater does not occupy a large area.
Birds can safely perch upon the touch safe heater.
Bird heaters have full insulation to prevent burns.
The small bird home solar heater has been designed to operate safely in
confined spaces and can be exposed to all types of weather conditions.



&amp free solar power
You have the choice of operating on battery power / solar or both.
Solar bird home heaters may also be placed under a raised area to warm the bird home floor or used free standing inside the bird house.

The bird friendly solar heater is supplied with a detachable base

Solar bird home heaters can operate FREE STANDING close to your birds body.
No parts of the bird heaters outer shell will burn or injure your bird.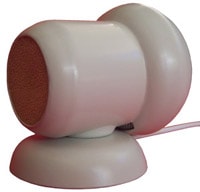 The fan heater has filters that remove feathers
and seed often found around a birds home.

Fan filters can be washed for re-use
numerous times. Spare filters are
supplied with every solar heater.

Clean warm air is gently blown around
your birds favorite resting area creating relaxation.

Birds and small chicks are adventurous and very boisterous.
The bird friendly heater has been designed to operate safely around your active bird.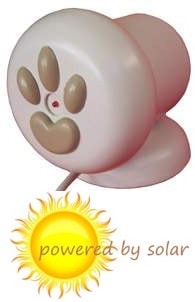 Double insulation and weather proofing that protects you and your bird from an electric
shock is fitted on the small battery / solar powered heaters components plus over heat protection.
If mains power is available the bird home heater can also be powered from a small transformer. The
transformer converts the high voltage power into a low voltage powered heater. Operating costs for our
heater is approx. $3 month during winter* Bird heaters can be used as a filtered COOL AIR fan in summer.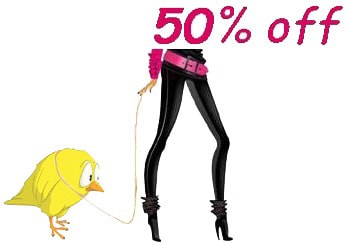 available @ heatal.com
HEATAL.COM
limited stock


SOLAR HEATING for a birds home


A solar bird home heater that will warm birds and chicks safely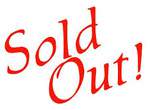 The fully enclosed bird warmer has no hot spots that may burn a chick
or bird when brushed against and is ideal for keeping your birds warm.

Solar bird heaters are impact resistant and suitable for all positions within the birds home.
The weatherproof solar heater can also be located outdoors exposed to the weather.
Battery power or a transformer may be used to operate the heater in difficult positions.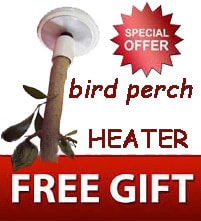 There are NO HEATING ELEMENTS touching the wall

Heat is created in the interior of our bird house heater

Warmth radiates from the outer shell vents providing
safe heating for your small chicks, bird and bird house.



WITH EVERY BIRD HEATER YOU PURCHASE





Keep your pet warm with our fantastic bird perch heater that heats tree branches.
This offer is exclusive to EGGHEATER and partners and only available for a short time.



Bird home solar heaters can be placed free standing or mounted onto the floor
or wall of a birds home to provide relaxation for your bird. 50% off ending @ midnight

THE SMALL BIRD HEATER HAS A SAFETY TILT CUT OUT THAT IMMEDIATELY STOPS THE BIRD HEATER IF KNOCKED FROM ITS DESIRED POSITION. NO SLIP ADHESIVE PADS ARE ALSO SUPPLIED WITH THE SMALL HEATER TO ENSURE
STABILITY
AROUND ACTIVE PETS


Now available in 3 exciting colors
partnered sites still have a few solar bird heaters



Miniature bird heaters
will heat multiple areas in a birds home.
Miniature bird heaters will also warm the
underground where your chicks or bird rest

Buy One Tiny Heater & Get One FREE
This Generous Offer Ends Soon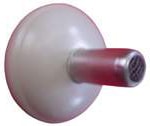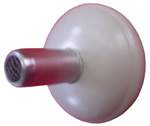 Solar powered nozzle heaters can function as a
FAN / HEAT combination or independently.
Air flow is directed through the small aluminum nozzle

An insulated sleeve ( supplied ) can be placed on the nozzle to create spot heating.





Aluminum nozzles for the tiny solar heater plus removable sleeve are available in two sizes
Nozzles are 1.5" long ( 38 mm ) or 3" long ( 76 mm ) with a diameter of .6" ( 15 mm )
Fittings and a multi-position bracket are included with all solar powered tiny bird heaters

A solar panel, transformer or battery may be used to operate the tiny bird heater.



Power automatically switches to battery when conditions are not suitable for solar heating.

Additional tiny solar heaters can be purchased at a 25% discount You have the choice
of operating two or more bird heaters individually or connected together with an umbilical
power cord (3 feet ) Connected solar powered bird heaters have a uniform dispersal of heat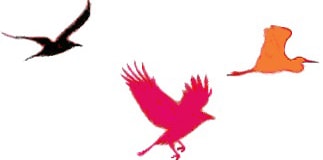 Little pets disc heaters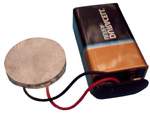 Little birds disc heaters have
heatCapture ® aluminum plates

A disposable 9 volt battery can be used to operate the small heater.
The heater is compact, portable and will withstand harsh treatment.
Little birds disc heaters are weather proof and ideal for
warming small birds that require transportation.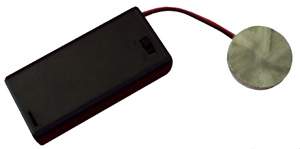 Little disc heaters are also available with battery holders containing
two or four AA batteries. Performance of the little bird heater
INCREASES when powered by a small battery pack.
The heater packs have a safety on // off switch.

YOU HAVE A CHOICE OF SEVERAL POWER SUPPLIES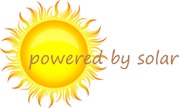 MICRO COIL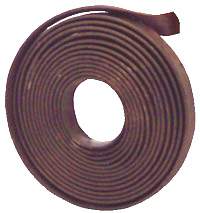 ENLARGED VIEW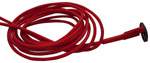 MICRO COIL BIRD HEATERS give you another choice for keeping birds warm during transportation or when cold weather is expected. The micro coil and little disc heater also provide reliable heating for temporary incubators or warmth for a birds nest with eggs. Cuprothal heating wire that distributes uniform heat is used for the micro bird heaters coil. Power consumption is low. Electrical leads are available in several lengths plus HIGH FLEX aluminum wire sheaves that protect the wires. ( @ selected stores and partners for a short period only&nbsp)



The little bird heater and micro coil bird heater can have power supplied from a small transformer, battery or solar energy.
Connecting your supplied power parts onto the little bird heater and micro bird heater is simple and requires no tools.
All parts required to connect to the three power sources are included in the micro and little heaters price.



Water bowls & seed bowls can also be kept ice free and warm with our collection of MINIATURE BIRD HEATERS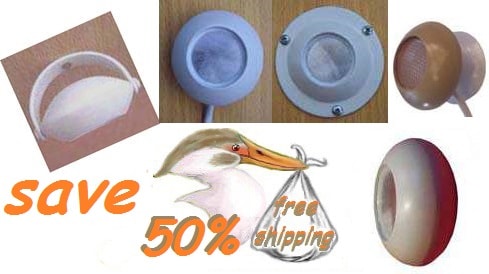 Mini bird heaters are designed to safely spot heat a selected area.
The tiny heater will operate in damp and very harsh environments.


Weather proofing our mini bird heater enables the small heater to be
positioned in areas that are exposed to all types of weather conditions


Mini heaters can be powered by a solar panel, transformer and battery
( supplied ). The casing of the mini heater is insulated to prevent burns.
there are 4 types of mini heater support mounts
back mounting : suction cup : flange mount : swivel mount
weather proof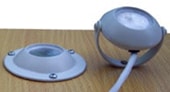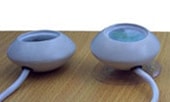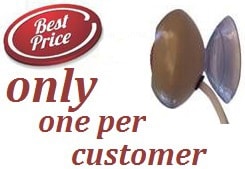 Mini bird heaters have heat overload
protection.Selected temperatures will be
automatically controlled by the bird heater
Your bird cannot accidentally change the selected heat setting
Should the temperature exceed the selected heat range the mini bird heater will
stop heating and
restart automatically when the temperature has normalized. Safe warmth for your pet is guaranteed.
The manufacturer of our popular small heaters has a policy of completing orders of large Web Sites & On-Line stores first. This occasionally creates a
shortage for us, especially when our affiliated partners are offering promotional specials such as now. We sincerely apologize for your inconvenience.


Credit cards and PayPal members welcomed
Solar heated bird homes are ideal for warming your bird
A solar heated bird house provides comfort for birds small chicks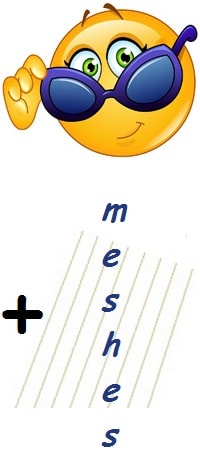 All controls are positioned in areas of the solar heated birds home that cannot be reached by active birds.
Solar heated bird homes are light weight and very easy to relocate into another part of your yard.
The power cost of warming your birds solar heated home is ABSOLUTELY FREE.


Solar heated homes for birds and small chicks displayed
on our web home may be bought as do it yourself
packs or an assembled
solar heated home
available @ sponsors



ASSEMBLING A SOLAR HEATED BIRDS HOME


Whether its a solar heated bird house, solar heated bird home or solar heated aviary you can assemble a safe and efficient solar pet home with minimum experience, tools and budget. The factory built solar heated bird home that is
on display will be used as a guide for assembling of the SOLAR HEATED HOME.



Several functions on pre assembled solar bird homes are omitted from our project. Automatic motion sensors that activate the heating system when a bird enters the home will be excluded. The video and audio monitors that provide constant surveillance of birds onto cell phones and computers will be too difficult for our home built project. Weather proofed screens and insect shielding on the factory built curtain system are patented & cannot be copied. We will use heavy duty gal mesh plus a screen that has been weather proofed for our solar heated bird home enclosure.


CONSTRUCTION OF THE SOLAR HEATED BIRDS HOME COMMENCES WITH TWO DISHES THAT HAVE A MODERATE CONCAVE







The dishes should be slightly larger than your birds home.
Second hand radio or satellite dishes may be used as a roof and floor of the solar heated home.
Support arms for the roof can be any material that provides sufficient strength. Hollow metal tubes are the ideal product to use as roof supports.
Connecting the supports to the roof and floor of the solar heated birds home can be achieved with weather proof fittings that prevent movement.
The solar heated bird house floor must be raised to prevent contact with the ground. This will reduce heat loss from the solar heated birds house.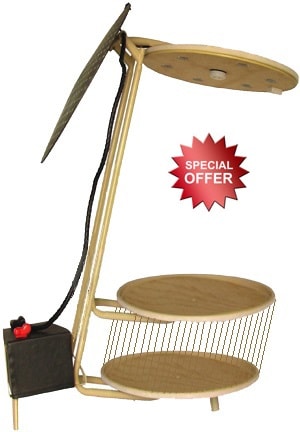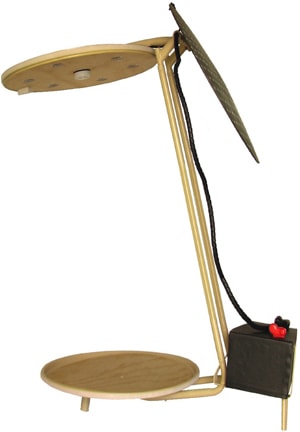 The assembled shell of your birds home will require protection from weathering.




Professionally manufactured solar heated birds home have lifetime guarantees for corrosion protection. Unfortunately painting is required to improve our home assembled project




Solar panels are the simplest part
of the project. Solar panels are easy to
purchase from merchants & at a low price
There are abundant sites and yards that have
recycled panels and second hand fittings for sale.
The price of solar panels can be recovered within
a couple of seasons by using the abundant supply

of

FREE SOLAR POWER



Building your own solar heated birds home can be simplified by using a solar heater shown on our web page. Existing birds homes have been successfully converted into a solar heated bird home by using one of our solar bird heaters. The solar powered bird heaters are currently on a 50% discount. The bird safe solar heaters will reduce the cost and effort of providing your small bird with a snug home warmed


AND cooled by Free Solar Energy