*aviary heater


An aviary heater that can safely operate close to your pets body. The bird heater has double insulation that protects your birds against "electrical shock and burns"

There are no parts of the small bird heater that may accidentally cause burns. Birds can perch on aviary heaters without being injured.

A filtering system has been installed into the fan heater to protect your pets. The filter will remove feathers and other contaminants that are often found in an aviary.

The filters can be washed and re-used numerous times.
Spare filters are supplied with every pet heater.

Our aviary heater has been designed to operate around active and flighty pets

An impact resistant housing and weather proofing is fitted on all of the aviary heaters electrical components.

Enclosed into the heaters casing is a reliable thermostat
that will automatically maintain a safe heating range



The compact bird heater can be exposed to weather and is ideal for keeping your pets aviary warm in the winter.



$150 only $129.95




bird house heater*


A bird heater that will warm birds and chicks safely.

The enclosed bird warmer has no hot spots that can burn when brushed against and are ideal for warming birds.
Bird house heaters are weather and impact resistant
They are safe in any position inside your pets home.

Pet heaters can be exposed to the weather


No heating elements touch the wall of the heater.





Warmth is generated in the interior of the heater.




Our pet warmer is "extremely strong". It will withstand attacks from a determined bird. To protect your pet the heaters casing is made from a non toxic thermo shield.

The small touch safe heater can operate free standing in a bird box or mounted on any surface of your pets home
Battery power can also be used to safely operate heaters in difficult areas. Instructions are provided. just $89.72






*Bird cage heater

You can provide warmth for your birds in complete safety with a weather proof bird cage heater



Rain will not damage the small pet heater. Bird enclosure heaters are self drain and can be exposed to wet areas
The pet heater will operate safely for long periods of time at a very low cost on a transformer or battery power.

Bird cage heaters are easy to fit to your pets cage. Simply place it in the position you desire and tighten one bolt. Fittings and easy to read instructions are included.

A whisper quiet fan will gently blow warm air throughout your pets home. The air is filtered to prevent particles from being spread. Extra air filters are supplied "free"
only $129.95

aviary heater
aviary heater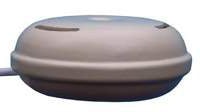 bird house heater
bird house heater


.
.
.


bird cage heater